94+院校建設項目94+ Schools Infrastructure Project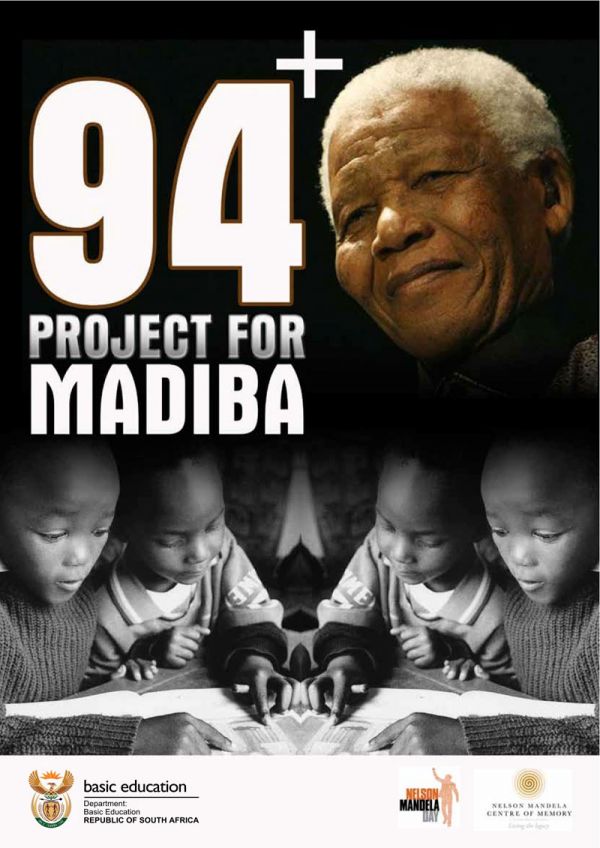 基本教育部推出「94+院校建設項目」以支持曼德拉日。
The Department of Basic Education launches the 94+ Schools Infrastructure Project in support of Mandela Day
基本教育部聯同納爾遜·曼德拉記憶中心、Brand South Africa 及多個教育團體伙伴於2012年4月10日推行了 「94+院校建設項目」,作為於約翰尼斯堡舉行的國際曼德拉日的一部份。每年7月18 日被全球列為國際曼德拉日,目的旨在鼓勵每一個人都出一分力,努力營造美好世界。
The Department of Basic Education in partnership with the Nelson Mandela Centre of Memory, Brand South Africa and several partners in education on Tuesday 10 April 2012 launched the 94+ Schools Infrastructure Project as part of International Mandela Day in Houghton, Johannesburg. Mandela Day is marked across the world on July 18 every year to inspire every person to take action to help change the world for the better and in doing so, build a global movement for good.
為嚮應曼德拉日的主題- 「以行動及轉變令每一天也成為曼德拉日」,基本教育部為Madiba推行了 「94+院校建設項目」。該項目是為慶祝曼德拉先生94歲的特別活動,亦為國家的學校建設作出了重要貢獻。
The Department of Basic Education reaffirmed the Mandela Day theme "Take Action. Inspire Change. Make Every Day Mandela Day" by launching 94+ Schools Project For Madiba, a unique way of celebrating former President Nelson Mandela's 94th birthday this year, while leaving a permanent mark in the country's school infrastructure.
基本教育部長Angie Motshekga 表示,94+院校建設項目理念源自前總統對教育的重視及他為南非建立平等的教育體系所付出的努力。
"The 94 Schools Project originates in the former President's strong view on the importance of education, and his world-acclaimed efforts to build an equitable system of education in South Africa," said Basic Education Minister Angie Motshekga. 
按此閱讀基本教育部長Angie Motshekga的演講詞 Click here to read the minister's speech.[ 中文譯文按此 ]
Source: Official  Mandela Day  website
Special thanks to Thomas Li who helps on the translation.