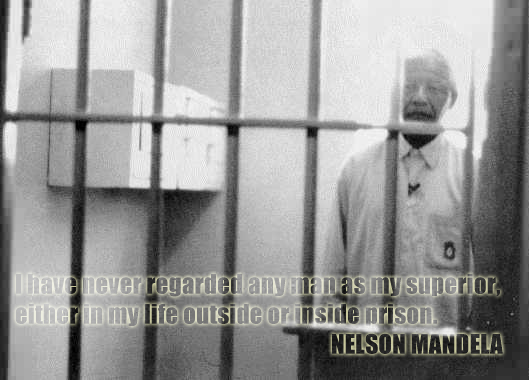 我從不認為任何人比我優越,無論是在監獄外或內的生活。
I have never regarded any man as my superior, either in my life outside or inside prison.
撰給杜布里茲監獄處長的一封信,羅本島,開普敦,南非,1976年7月12日
FROM A LETTER TO GENERAL DU PREEZ, COMMISSIONER OF PRISONS, WRITTEN ON ROBBEN ISLAND, CAPE TOWN, SOUTH AFRICA, 12 JULY 1976
Created on 28 February 2013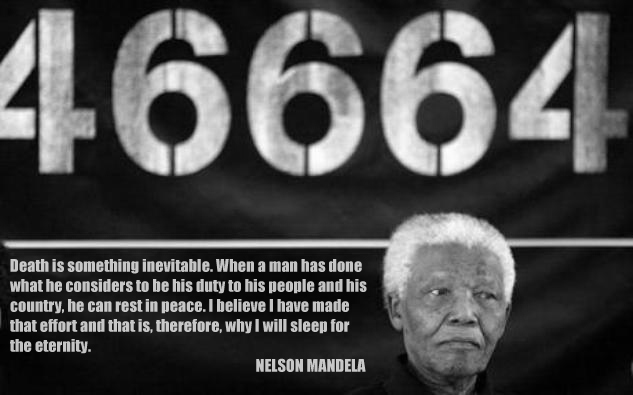 死亡是無法避免的東西。當一個人認為他完成了其對人民、對國家的責任,他可安息。
我相信我已做到這一點,我將獲得永恆的安息。
Death is something inevitable. When a man has done what he considers to be his duty to his people and his country, he can rest in peace. I believe I have made that effort and that is, therefore, why I will sleep for the eternity.
撰一個曼德拉紀錄片的採訪,1994年
FROM AN INTERVIEW FOR THE DOCUMENTARY MANDELA, 1994