Created on 13 February 2013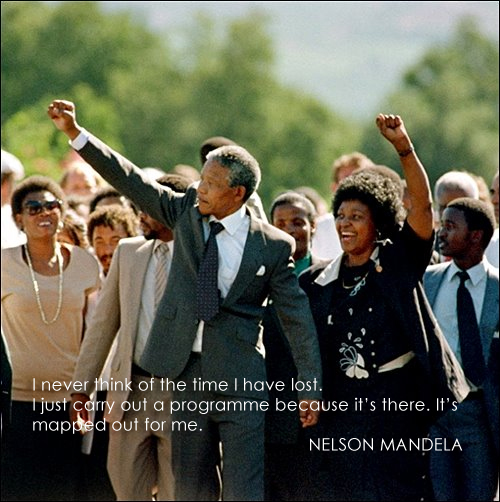 我從來不認為我失去了任何時間, 我只是在進行了一個計劃,而它的存在,正是代表著我。
I never think of the time I have lost. I just carry out a programme because it's there. It's mapped out for me.
與理查德·斯坦格爾的談話, 1993年5月3日
FROM A CONVERSATION WITH RICHARD STENGEL, 3 MAY 1993
Created on 30 January 2013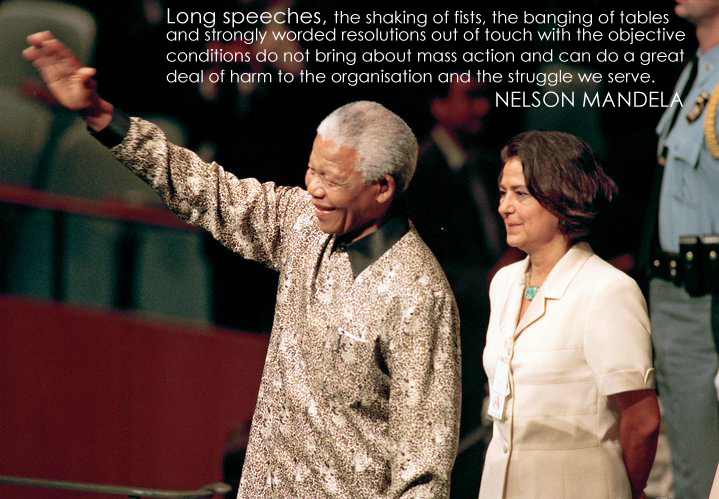 以長篇大論、武力、措辭強硬的措辭去否定客觀條件不會帶來大規模的行動或改變,只會為我們造成很大的傷害。
Long speeches, the shaking of fists, the banging of tables and strongly worded resolutions out of touch with the objective conditions do not bring about mass action and can do a great deal of harm to the organisation and the struggle we serve.
總統演說,也被稱為"沒有輕鬆的路能步向自由"講話。德蘭士瓦,南非非洲人國民大會德蘭士瓦大會,1953年9月21日
PRESIDENTIAL ADDRESS TO THE ANC TRANSVAAL CONGRESS, ALSO KNOWN AS THE 'NO EASY WALK TO FREEDOM' SPEECH, TRANSVAAL, SOUTH AFRICA, 21 SEPTEMBER 1953