Created on 16 January 2013

非洲擁有一切讓她那「復興夢」成真的條件。
Africa has what it takes to make her dream of revival come true.
Created on 30 December 2012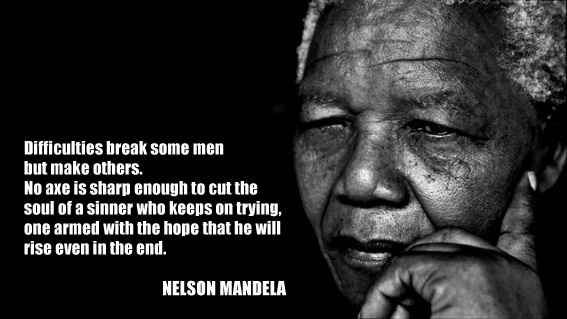 困難能打沉一些人, 同時也造就了某些人。
再鋒利的斧頭也不足以削減那些不斷努力、充滿希望的「罪人」的靈魂。
Difficulties break some men but make others.
No axe is sharp enough to cut the soul of a sinner who keeps on trying, one armed with the hope that he will rise even in the end.
給溫妮·曼德拉的信,在<羅本島>的書面上, 1975年2月1日
FROM A LETTER TO WINNIE MANDELA, WRITTEN ON ROBBEN ISLAND, 1 FEBRUARY 1975